Closing your account:
Although we'd hate to see you go, you can close your account by clicking on "Edit" in the My Personal Info section of My Account.

Flirts can click on "Edit Account Info" next to their Member Name at the top of the My Account page.
Then click "Close my account" at the bottom of the Account Info tab on the My Personal Info page.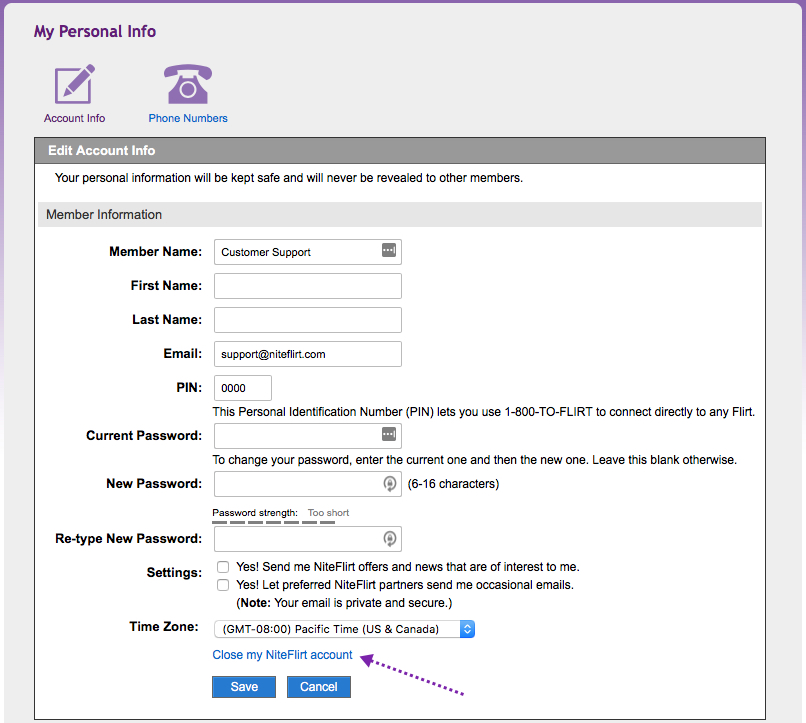 Your remaining eligible balance will be refunded back to the original payment method** and any earnings will be paid out according to your Payout Preferences.
Reactivating your account:
When you're ready to start using NiteFlirt again, log into your account and we will send you an email with information on how to open your account.
**Eligible balance - Only funds added from a credit card can be refunded. Satisfaction Guarantees, site credits, NiteFlirt Dollars, promotions, or other special offers cannot be refunded to a credit card and will be forfeited upon closure.