In order to ensure the safety of the NiteFlirt community and its members -- Flirts and customers alike -- all Flirts are required to verify their identify, and we may ask customers to verify their identity as well. Completing ID verification is easy and only takes a few minutes. Be sure to have your government-issued ID handy. You will have to upload or take photos of your ID and take a live photo of your face.
After agreeing to the terms of use, select your country & the type of government-issued ID you'll provide.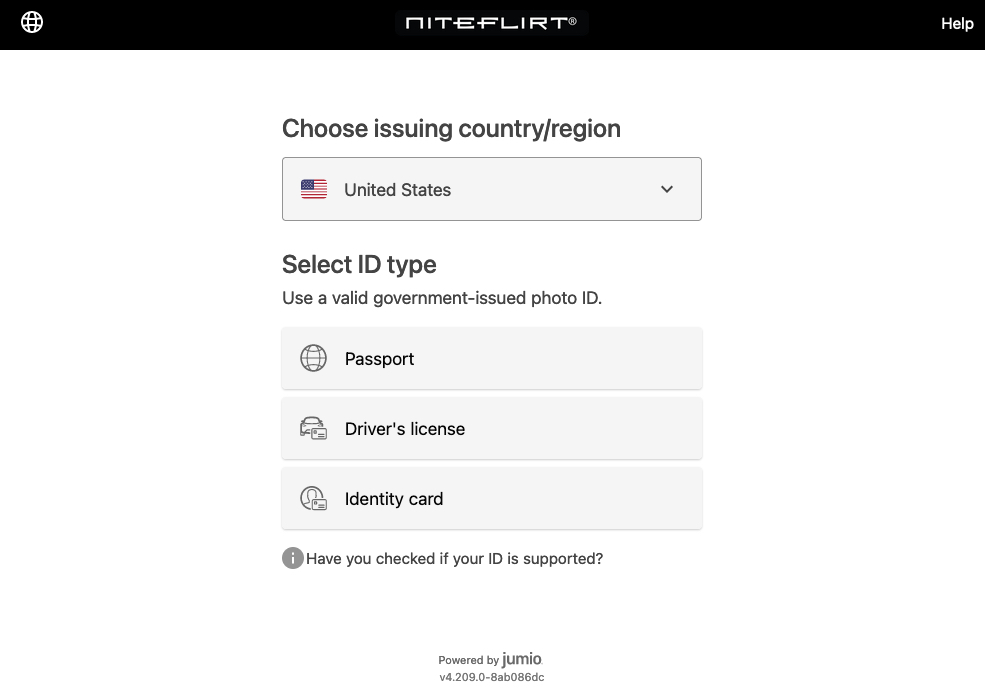 Then select the upload method that works best for you. If you don't already have pictures of the front and back of your ID, you can take them using your webcam or mobile device.
You can even start this process on your computer and switch to a mobile device later on in order to use its camera. Just select "Continue on mobile." From there, email yourself a link or use the QR code.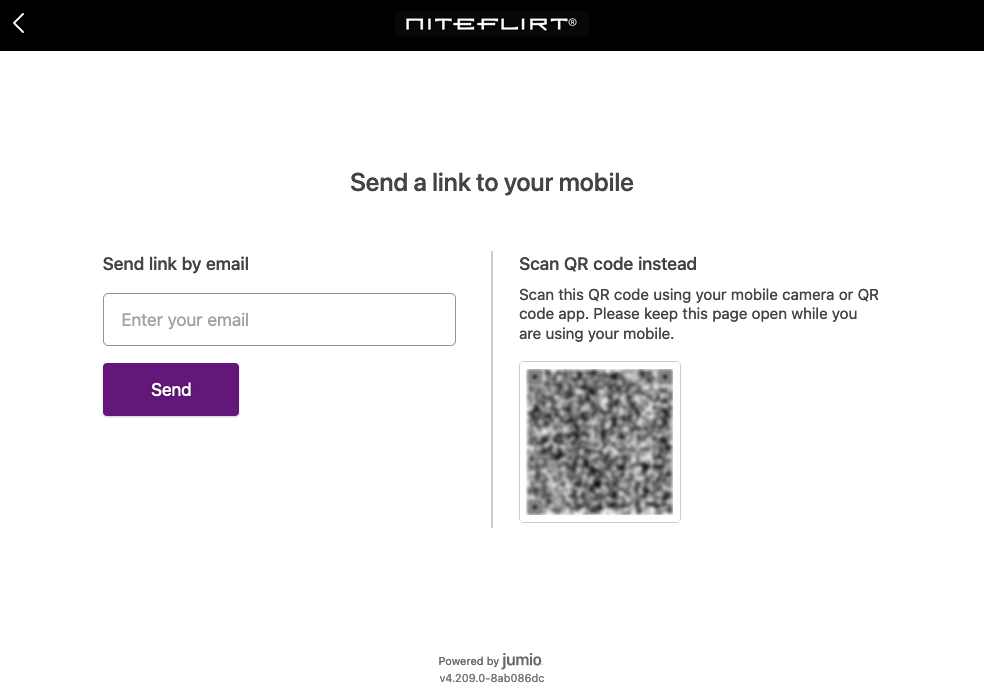 Now upload or take pictures of the front and back of your ID.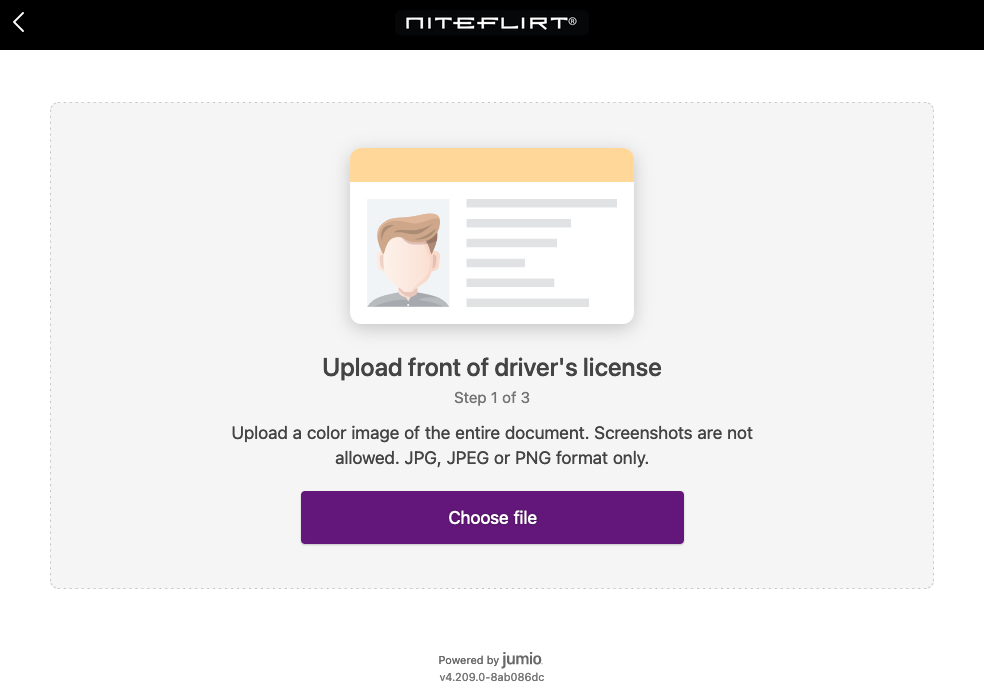 Lastly, take a live picture of your face. 🤳 Follow the on-screen instructions to ensure that your face fills the requested area. And that's it -- you're all done. Thanks for keep NiteFlirt a safe place for everyone!