Engage with your favorite Flirts and discover new ones with

. With NF+, you'll get interactive, content-focused posts from Flirts you're following and, with a paid subscription, you'll get premier content from the Flirts who. . .Speak to your Desire.

Your NiteFlirt+ Home Feed is a collection of post from all the Flirt you follow or subscribe to. Following Flirts is free, and you must follow a Flirt in order to interact with (like and comment) their Free Posts. When you subscribe, you can then see and interact with Subscriber Posts. Welcome Posts also contain subscriber-only content, and these posts are available to you as soon as you subscribe even if the post was created prior to when your subscription started!
When you subscribe to Flirts on NF+, you have exclusive access to premium content and Welcome Posts. Welcome Posts are subscriber-only posts that contain content that you'll immediately have access to when you subscribe.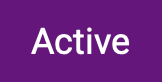 These are your active subscriptions -- you've already paid for the current period so enjoy! If you've canceled a subscriptions but are still within the last paid period, those subscriptions will still appear here until they expire. Changed your mind about ending this subscription? Click

to re-subscribe!
Active subscriptions will renew automatically when the paid period ends. This date is noted next to each active subscription:

The subscription costs will be deducted from your available NF balance or charged to your default credit card unless you cancel before the renewal date.
These are the subscriptions that you've canceled and will expire after the paid period ends. Renew now to keep getting premier content from these Flirts!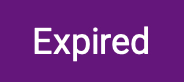 These are your past subscriptions. Miss the content these Flirts were providing? Resubscribe!